How to Choose a Cosmetic Dentist in Edison and Kendall Park?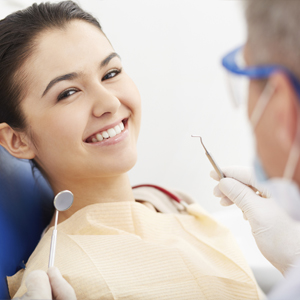 There are many important criteria's on the basis of which a cosmetic dentist should be selected. For some people, it may be based on convenience and costs. Cosmetic dentistry is like beautiful art. It can transform one's not so good smile to an amazing smile and change the overall appearance on one's face. In our previous blog, we have explained 6 reasons to consult a dentist in Kendall Park .
Even though it takes time and can usually cost more than general dentistry, it has huge benefits. Thus, it is very important to find the best cosmetic dentist in Edison.
6 Tips To Keep in Mind While Hand-Picking a Cosmetic Dentist in Edison and Kendall Park:
Look at The Credentials and Do Not Get Fooled:

We cannot consider every dentist in town as a cosmetic dentist. A cosmetic dentist studies extra years after four years of dentistry. Make sure to check if the dentist is qualified enough and keep in mind that the best cosmetic dentists are members of the American Academy of Cosmetic Dentistry.

Check if the dentist has graduate degrees and is continuing education after graduating from school and also check for accreditations.

Do Research:

Check how many years the cosmetic dentist in Kendall Park has been practicing, his training centers and also which organization he/she belongs to. Just remember that you need good hands to correct your smile.

Ask For Referrals:

Get in touch with friends. Talk to them and try to get as much information as you can get. Personal referrals from relatives and also from other general dentists locally will give you a better picture. Read online evaluations for cosmetic dentists in your vicinity to discover which of them gets the best ratings.

Compare Before and After Treatment Pictures:

Just as an artist could exhibit masterpieces in a gallery, a cosmetic dentist will display their great works. So, check with the cosmetic dentist for some examples of cosmetic dental work. Many dentists in Edison and Kendall Park additionally submit before-and-after pictures online, have a good look at them and decide.

Have an Open Conversation:

If you commit yourself to your long-term treatment plan, you must trust that you can only talk to your dentist, and your dentist will listen. The best communicators come out very confidently.

Asses the Chair side Manners:

A good cosmetic dentist in Edison is capable of dealing with your questions, needs, and worries in clear, comprehensible terms. Look for a dentist who will genuinely guide you towards a beautiful smile.
Conclusion:
A very good cosmetic dentist in Edison would be Smiles 'R' Us Dentistry. Dr. Pinali Javeri Menon who practices at Smiles 'R' Us is a renowned dental practitioner serving the localities of Kendall Park and Edison. Browse through our website of Smiles 'R' Us to learn more about the services offered or to check the testimonials. For more information call us at (732) 516-0111 to have a conversation.