Meet Dr. Pinali Javeri Menon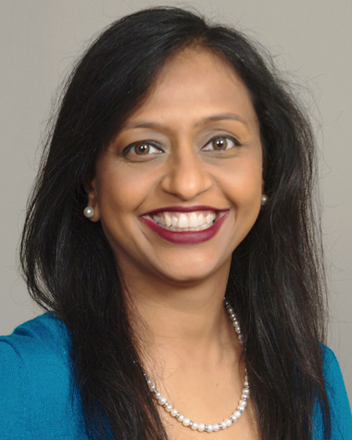 Dr. Menon is passionate about dentistry. She has a double dental degree, receiving her DDS degree graduating with Honors from NYU in 2000 and her BDS degree from the University of Bombay Dental School (GDC) in 1996. She completed a years internship at St. George's Hospital in Mumbai, India.
She has over 20 years of experience in the field and continues to update herself through continuing education courses. Her eye for detail, emphasis on patient comfort, and utilization of modern dentistry techniques enable her to provide the best quality of care to her patients.
Dr. Menon recently won the Patients Choice Award for her commitment to quality patient care in the Edison Dental Community. She was awarded the NJ Top Dentists Award for her dedication, accomplishments, and devotion to patient care. She is a certified provider for Invisalign.
An active member of the Middlesex County Dental Society and the Academy of General Dentistry. She is a member and an Associate Fellow of the prestigious American Academy of Implant Dentistry. She has also completed a 2-year orthodontic program with progressive ortho.
In an effort to give back to the underprivileged, Dr. Menon travels to India annually to volunteer as a dentist in a youth wellness camp in Rural India.
In her spare time, Dr. Menon enjoys spending time with her 2 children, reading, photography, painting, pottery, and traveling.