What Separates a Cosmetic Dentist From a General Dentist?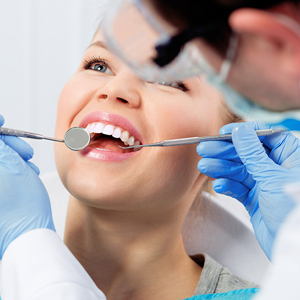 Many people do not really understand the difference between different types of dentists like the general dentist, the orthodontist, the cosmetic dentist, and a prosthodontist. The dental sectors not only help with oral problems but also play a very important role in correcting smiles through various procedures. However, some ignorance still persists when it comes to hand-picking a dentist or a cosmetic dentist.
Cosmetic dentistry helps patients enhance facial appearance, for example, cosmetic dentist in Edison and general dentistry helps patients with dental issues, treatments and prevention for example dentist in Kendall Park.
In our previous blog we have explained about 5 factors to consider while picking a dentist in Kendall Park. Having said that, there are some cosmetic procedures that provide oral health benefits and also at times general dentists provide certain cosmetic procedures too.
Let's see the differences between General and Cosmetic Dentist in Edison and Kendall Park.
General Dentistry in Edison and Kendall Park, NJ:
Education:

General dentists graduate from an undergraduate program and pursue an additional four or more years of education at an accredited dental school. After which they receive a Dental Surgery or a Dental Medicine degree.

Preventive Services:

Dental x-rays, cavities or tooth decay, tooth filling and tooth cleaning.

Restorative Procedures:

Removing tooth decay, treating gum disease, fixing broken and chipped teeth, veneers, dental crowns and bridges are common restorative procedures by a general dentist in Kendall Park.

Overall Health:

Help patients conserve proper oral health and regulate their eating habits.

Cosmetic Services:

Teeth whitening, teeth bleaching, teeth alignment, dentures, smile makeover and many more.
Cosmetic Dentistry in Edison and Kendall Park, NJ
Education:

They get their initial training in the dental program; then they train for four more years to study orthodontics, pain management, dental history and law, cosmetic dentistry and oral medicine. After completing the program, the cosmetic dentist in Kendall Park should get a medical license and an accreditation.

Services:

Dental Veneers:

This treatment can fix crooked teeth, gaps and damaged enamel.

Dental Crowns:

This is also called a dental cap that is fixed over a decayed tooth or a tooth damaged due to an accident.

Inlays and Onlays:

This treatment is also called indirect fillings. It treats a tooth that is too damaged to help with a filling.

Dental Implants:

A tooth replacement procedure is done when there is tooth loss or a badly damaged tooth needs to be removed.

This dental implants treatment in Edison also includes tooth decay, damaged, crooked, misshapen teeth, discoloration and missing teeth.
Conclusion:
If you are looking for a cosmetic dentist in Edison visit our dentist Dr. Pinali Javeri Menon at Smiles 'R' Us Dentistry who provides the finest dental care in the locality. Visit our website to browse through their services and patient testimonials. For more information call us at (732) 516-0111 and schedule an appointment today.