How often should you visit the dentist? | Kendall Park, NJ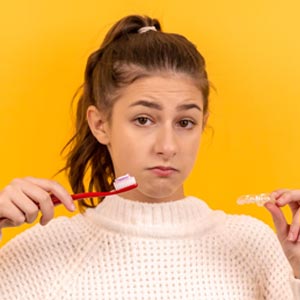 Everyone has to go to the dentist in Kendall Park every six months for a cleaning and checkup. However, a person's oral health requirements and risk factors may alter the frequency of dental visits. In a previous blog post, we discussed 5 things to know before visiting the dentist in Kendall Park. However, in this blog post, we will understand how often you should go to the dentist.
For instance, patients who have a history of gum disease, cavities, or other issues with their oral health may require a more frequent visit to the dentist, such as every three to four months. On the other hand, people whose oral health is excellent may only require a visit once a year.
The individual's dentist in Kendall Park should ultimately determine the optimal frequency of dental visits based on their specific oral health requirements and risk factors.
There Are Several Reasons Why Regular Dental Visits Are Important:
Prevention:
Gum disease, oral cancer, and cavities can all be avoided with regular cleanings and checkups. Before problems get worse and cost more to fix, dentists can find and treat them.
Early Warning:
Dental visits can assist with identifying oral medical problems ahead of schedule before they become more serious and require more intrusive therapies. During routine exams, dentists can find problems like cavities, gum disease, and oral cancer.
Education:
Dental hygienists and dentists can educate patients on how to brush and floss their teeth properly and recommend products that may meet an individual's specific oral health requirements.
Individualised Care:
Everybody's oral health requirements are different. Dentists can tailor treatment plans to each patient's specific requirements and concerns by scheduling regular appointments.
Overall, going to the dentist regularly is important for keeping your mouth healthy and preventing problems from getting worse or worse over time.
Problem With the Mouth:
Oral health issues like cavities, gum disease, and infections can develop and get worse if you don't get your teeth cleaned and checked out regularly. These conditions may result in tooth loss, discomfort, and pain.
Costly Treatments:
Root canals, extractions, and dental implants are just a few of the more extensive and costly procedures that can be required by delaying dental care.
Problems With One's Health:
Heart disease, stroke, diabetes, and respiratory infections are among the other health problems that have been linked to poor oral hygiene.
Cosmetic Problems:
Cosmetic issues like stains, discoloration, and bad breath can also result from not going to the dentist regularly, which can hurt a person's self-esteem and confidence.
Are You Searching for the Dentist in Kendall Park?
Having said all of the above, if you want to visit the best dental clinic in Kendall NJ, or Edison NJ, then get in touch with Smiles 'R' Us Dentistry and make an appointment to meet up with Dr. Pinali Menon and the team. For more, browse through our website or call us at (732)-516-0111 right away.
---