5 Things to Know Before Visiting Dentist | Kendall Park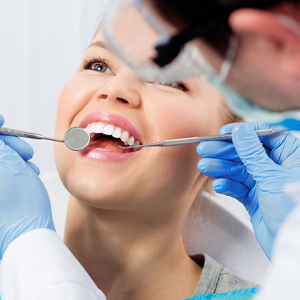 Scheduling your dental appointment might seem to be a cakewalk. However, fixing dental appointments depends on a range of factors. The foremost of it is the dentist's availability. You also have to cater to your other responsibilities and run daily errands throughout the day. From attending office work, dropping kids to school, hitting the gym, attending house chores, and picking groceries, scheduling your dental appointments might seem like a daunting task. In our previous blog, we have explained 5 reasons to visit your dentist in Kendall Park this summer. Hence, fitting a dentist appointment into your busy schedule calls for a checklist. Here is your checklist for dental appointments.
5 Things to Know Before Visiting Dentist in Kendall Park:
Fix Your Dentist Appointments at Your Convenience Too:

It's always advisable to book an appointment well in advance to ensure that you get the appointment according to your convenience too. Verify that your dental appointments fit your daily schedule as well. You might prefer weekends or early mornings for appointments. Evenings might also seem better after you wrap up your day's work. Avoid a chaotic schedule. Fix dental appointments as per your routine.

Make a List of Your Dental Problems:

There might be multiple different dental issues you face like sensitivity, cavities, gum pain, loose teeth, etc. Make a list of your dental-health problems. You can also have a list of questions that you would want to ask your dentist concerning your dental health. You may miss out on some of your oral health problems while you are at the dental office. So, make a list of them as and when you remember and carry it with you for the appointment.

Ensure You Have Health Insurance:

If you are visiting a dentist in Kendall Park for your simple and routine dental checkup, you are good to go. Nonetheless, you never know if you need to undergo a major dental treatment procedure. The treatment could cost you a fortune. You need to ensure that you have insurance and that the dental office accepts insurance for major dental processes like root canal, implants, etc.

Dental History:

If you have a dental file with your previous prescriptions and diagnostic test reports, make sure to take it with you for the appointment. This will help your dentist to evaluate your dental condition efficiently. Also, carry your medical history book, which will help the dental practitioner have a more pleasant treatment experience.

Schedule an Appointment in Advance With the Cancellation Facility:

Ensure to book an appointment ahead of time to avoid the last-minute rush. Also, try getting an appointment with a cancellation facility, in case you need to cancel for other reasons.
Conclusion:
To consult the best cosmetic dentist in Kendall Park, get in touch with Dr. Pinali Menon with years of experience. For more information call us at 732-516-0111 and schedule an appointment today.
---