Am I an Eligible Candidate for Dental Braces in Edison?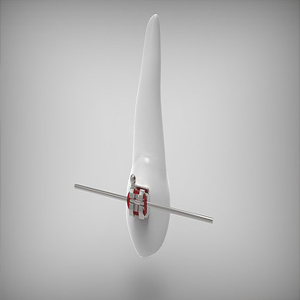 Your smile is the most beautiful accessory. A dazzling shiny smile brightens up both your day and those around you. If you have little crooked teeth and want to straighten them, then you can visit experienced dentists like Dr. Pinali Javeri Menon for further consultation. Smiles 'R' Us is one of the most efficient dental clinics to get dental braces. In our previous blog, we have explained about ten long term benefits of dental braces in Edison. Hence, take care of your oral health and enhance your charming smile by wearing dental braces.
5 Tips to Consider Before Getting Dental Braces in Edison:
Long-Term Effect:

The foremost thing to know when getting new braces is that orthodontics has a long-term effect on the shape of your teeth. Braces also help the teeth feel better. There can be mild discomfort if your teeth do not touch each other properly. Hence, whether it is an aesthetic or an alignment problem, you can go for dental braces in Edison.

Teeth Alignment:

In the case of children, if after the first shedding of their milk-teeth, their arrangement grows out to be crooked, immediate treatments and wearing braces can help it fix. However, in the case of adults, they require a longer period for treating their dental problems as their bone structure has matured and cannot be moved or molded whenever.

Teeth Speech Impairment:

Braces can also treat any speech impairment caused by the disoriented setting of teeth. Go for a checkup with Dr. Pinal Javeri Menon, the most preferred dentist in Kendall Park to avail the finest treatment. They also reduce cavities and periodontal diseases.

Reduced Dental Braces:

While braces actively prevent further dental issues, they can also reveal some unhealthy problems. Any good dentist in Edison may suspect previous bone losses or rigidity in the jawbone, making it difficult to wear braces. In some exceptional cases, surgery becomes the only option.

Reduced Dental Risks:

Getting braces can reduce the risk of other dental problems to a great extent. If your teeth are not aligned properly or experience any outgrowth, it can cause swallowing and chewing problems. It may also lead to facial pain and bacterial build-up, as it becomes difficult to clean. Hence, get dental braces in Kendall Park to deal with the problem efficiently.

Getting braces to fix your teeth alignment can seem overwhelming for adults, and not so much for children. Hence, it is recommended to perform affixing of dental braces for infants at the earliest.
Conclusion:
Maintaining your oral health and proper treatment is more important than appearances. So go ahead and get dental braces in Edison today from Dr. Pinal Javeri Menon at Smile 'R' Us at the earliest. For more information call us at (732) 516-0111 and schedule an appointment today.