Ten Long Term Benefits of Dental Braces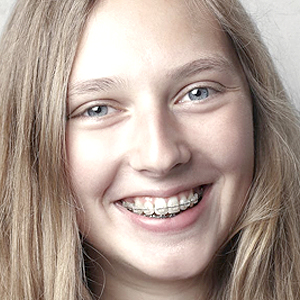 Misaligned or protruding teeth not only impact our dental health but also impacts our self-confidence. Thus, it is imperative to get the problem treated and get the best and the most attractive smile. Dr. Pinali Javeri Menon at Smiles 'R' Us is a renowned and reputed dentist in Edison and Kendall Park. She suggests the best dental treatment to eliminate dental issues. Dental braces are the most recommended treatment option that provides multiple benefits. Here, we bring you the amazing benefits of dental braces in Edison. It will help you make a well-informed decision.
Amazing Benefits of Dental Braces in Edison and Kendall Park:
Gum Disease Prevention:

Going for the dental braces in Edison treatment is the best way to stay prevented from gum diseases. Braces align the teeth properly and make it possible to brush and floss easily.

Tooth Decay Prevention:

Another advantage of dental braces is the prevention of tooth decay. Since the person can ensure high standards of dental hygiene, the chances of decay are considerably reduced.

Prevention:

Another benefit of dental braces Edison or Kendall Park will reduce the chances of cavities. When the mouth is cleaned better, the cavities and their occurrence reduce significantly.

Aids Digestion:

Braces treatment also helps in smooth digestion. When the teeth are properly aligned, the person chews food easily, paving the way for proper digestion.

Injury Prevention:

Braces also help to prevent injuries like cracked or broken teeth. Conversely, misaligned or protruding teeth are more prone to injuries.

Reduces Bone Erosion:

One of the major problems many people face is the loss of bone that occurs due to misaligned teeth because the bacteria starts gnawing at the bones. Braces reduce erosion to a significant extent.

Improves Self-Esteem:

Getting braces treatment helps align the teeth, which builds the person's confidence and improves his self-esteem. Once the dental braces treatment is over, the person sports a beautiful smile.

Well-Proportioned Jaw:

Braces also help in aligning the jaw bone, giving a well-proportioned jawline. It adds to the personality of the person. The teeth move to a better position.

Improves Bad Bite Problem:

Braces also help to negate bad bite problems by ensuring proper teeth fit by well professional dental care in Edison and Kendall Park.

Speech Improvement:

Disproportionate and misaligned teeth also impact the speech of the person. Aligning them with braces brings a remarkable improvement in speech.
Looking for the Best Dentist in Edison for Dental Braces:
Schedule an appointment with the dentist at Edison and or dentist at Kendall Park to get the braces treatment to enjoy these benefits. This treatment will bring both aesthetic and functional improvement. If you are domiciled in Edison, visit Dr. Pinali Javeri Menon at Smile 'R' Us for the best dental braces in Edison. Inspect their website for further information regarding appointments and or to access dental patient education materials.