8 Factors to Consider Choosing a Dentist in Kendall Park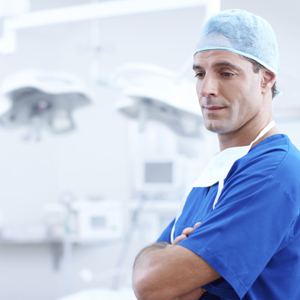 When it comes to your oral health, choosing the right dentist in Kendall Park is a decision that should not be taken lightly. Your oral health is a crucial part of your overall well-being, and finding a dentist who can meet your specific needs is paramount. Making the best decision might be difficult given the abundance of alternatives accessible. To help you in your quest, we've compiled a list of eight essential factors to consider when selecting a dentist. In a prior blog post, we delved into ' How often should you go to the dentist? ' Now, let's delve into the 8 key factors for selecting the right dentist.
Key Considerations When Choosing a Dentist in Kendall Park
Location and Convenience:

The first factor to consider is the location of the dental practice. You'll want to find a dentist who is conveniently located, making it easy for you to schedule and attend appointments. A dentist close to your home or workplace will save you time and make it more likely that you'll keep up with your dental check-ups.

Credentials and Qualifications:

Make sure the dentist you choose is properly trained, licensed, and accredited. Dentists in Kendall Park should have graduated from a reputable dental school and stay current with the latest advancements in dentistry. Look for certifications from professional organizations, as it indicates a commitment to excellence and ongoing education.

Experience:

The level of experience a dentist possesses can significantly impact the quality of care you receive. Consider how long the dentist has been in practice and whether they have expertise in the specific dental procedures or treatments you may need. More experienced dentists in Kendall Park often inspire greater confidence and competence.

Range of Services:

Different dental practices offer varying services. While routine cleanings and check-ups are standard, you may require specialized treatments such as orthodontics, oral surgery, or cosmetic dentistry. It's advantageous to choose a dentist who offers a broad range of services to address all your dental needs under one roof.

Patient Reviews and Testimonials:

Reading reviews and testimonials from other patients can provide valuable insight into the quality of care you can expect from a dentist. Look for feedback regarding the dentist's bedside manner, communication, and the results of their treatments. Online reviews and word-of-mouth recommendations can help you gauge patient satisfaction.

Technology and Equipment:

Modern dental practices utilize advanced technology and equipment to provide more accurate diagnoses and comfortable treatments. Inquire about the technology and tools the dentist uses, such as digital X-rays, laser dentistry, or sedation options. A dentist in Kendall Park who invests in state-of-the-art equipment is likely committed to providing the best care.

Insurance and Payment Options:

If you have dental insurance, it's crucial to choose a dentist who accepts your plan. Inquire about their payment options and whether they offer flexible financing for procedures that may not be covered by insurance. Clear and transparent billing practices can alleviate financial stress for patients.

Emergency Care and Accessibility:

Dental emergencies can happen at any time. Find out if the dentist offers emergency services or has provisions for accommodating urgent cases. Accessibility in terms of appointment availability and response to emergencies can be vital when you need immediate dental care.
Choose Your Ideal Dentist in Kendall Park for Lifelong Oral Health:
Finding the right dentist in Kendall Park involves careful consideration of several factors to ensure that you receive the best possible care for your oral health needs. Patient satisfaction, convenience, qualifications, and services offered should all align with your requirements.
With these considerations in mind, you can prioritize your oral health and ensure that your chosen dentist in Kendall Park meets your needs, providing you with the best possible care for a lifetime of healthy smiles.
We are the first stop on your path to a more healthy smile. Contact Dr. Menon in Kendall Park at (732)-516-0111 to schedule your appointment today. We are eager to assist you in achieving and maintaining excellent dental health.
---