How to Tackle Dental Emergencies?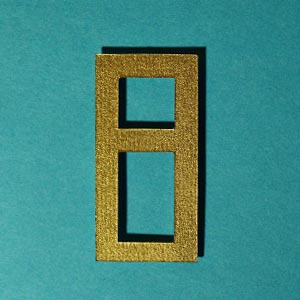 Just like any other health-related emergencies, dental crises can also happen suddenly without a warning. Some dental emergencies do require a fast and proactive response. Some dental situations may not require urgent intervention. In our previous blog, we have explained 6 reasons to opt for emergency dental implants in Edison. However, dental issues such as teeth and gum injuries, any form of oral diseases, and dental emergencies must not be ignored by anyone. They can escalate into severe issues and permanently damage your oral health if neglected.
How to Understand Dental Emergencies?
There are some signs that indicate the severity of dental emergencies that need urgent treatment by any emergency dentist in Edison. Serious oral infection, swelling, and bleeding from the mouth can be considered an emergency. Loose teeth can cause serious problems. Falling teeth filling and dental crown can also cause pain and need urgent treatment.
What Is Not a Dental Emergency?
A cracked tooth or fracture can become severely painful and the sharp fragments can develop dental trauma. Even a mild toothache can develop into swelling of the face or gum. It can even trigger a high fever. One must not wait longer while visiting an emergency dentist in Kendall Park during such emergencies whether mild or severe.
8 Dental Emergencies That Need Emergency Dentist in Edison:
Broken or cracked tooth: Often sudden oral injuries can cause a broken tooth.
Loss of permanent teeth.
Severely painful toothache can often indicate mouth infection and if delayed can lead to a severe dental problem.
Toothache can cause excessive gum and swelling of the mouth.
Bleeding from the mouth is not normal and can lead to lingering gum disease or gingivitis or even cancer.
Oral disease can have a link with heart disease, respiratory illness, stroke, diabetes, lower birth weight, and preterm birth in babies.
Partially extruded and dislodged teeth can also become very painful to resist.
Injured gum, lips or tongue can cause oral bleeding.
4 Common Causes of Orthodontic Emergencies:
While adjusting dental braces one can have mouth soreness and tender biting for some days. Dental braces in Edison must be affixed scrupulously by a dentist. Consult a specialist for the same. Else such mishaps can trigger unwanted pain.
If the headgear causes long term discomfort and pain one must consult an orthodontist.
Loose bracket and wire, appliances can cause persistent discomfort.
Poking wire can also cause severe pain and mouth soreness.
Conclusion:
If you are looking for an emergency dentist in Edison or emergency dental care, require professional teeth whitening, invisalign, dental braces or porcelain veneers you can approach Dr. Pinali Javeri Menon at Smile 'R' Us. Dr. Pinali Javeri Menon and her team have been providing quality dental services to the residents of Edison and Kendall Park, NJ. She has over twenty years of experience in the field of dentistry. In order to know more about their services or to book an emergency consultation contact (732) 516-0111 right away or visit the clinic's website.