Dental Implants for Emergency Treatment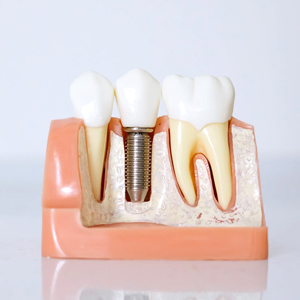 Dental accidents strike you without any warning. One needs to be aware of the possibilities of affixing emergency dental implants to replace a missing tooth. In our previous blog, we have explained how dental implants in Edison are regarded as a dental emergency. Read on to know about emergency dental implants.
Dental Implants in Edison for Emergency Treatment:
They are fastened immediately after the breakage or the knock out of a tooth. The rapid replacement possibilities enabled by emergency dental implants Edison can save you from multiple complications. Emergency dental implants observe a customary procedure. The procedure commences with the uprooting of the tooth. It is followed by the positioning of the post in the unoccupied socket. A non-permanent dental crown is affixed by the emergency dentist in Edison. A Permanent crown is fastened once the implant is secure and it attaches to the jawbone firmly.
Are You Qualified to Get Dental Implants in Edison?
Not every person is automatically qualified to get emergency dental implants. Your eligibility heavily hinges on certain factors like:
Jaw's bone mass must be satisfactory.
The remaining teeth must be healthy.
Gums must be fit.
The all-round health of the individual must be adequate.
Factors That May Disqualify a Candidate to Get Dental Implants in Edison:
If the damage to the tooth is recent, then ensure that your oral health is good before going for dental implants since gum disease or bone decay could pose a threat. The following issues can be a handicap to get dental implants:
Decayed tooth.
Symptoms of any dental or oral infection.
Periodontal diseases.
6 Reasons to Opt for Dental Implants Edison:
Arrests Infections Bone Loss and Gum Decay:

Emergency implants enable a brand new tooth immediately. This preserves the health of the gums and a sturdy jaw.

Restores Your Original Smile:

Dental implants in Edison enhance the appearance of the esthetic region. This enables an individual to have an appealing smile.

Maintains Proper Alignment:

If empty sockets are left unattended for long, other teeth will intrude the gap, triggering more dental issues. Dental implants will prevent it.

Less Time for Treatment:

Emergency dental implants in Edison are affixed straight away. Hence, the waiting time is minimal.

Reduces Dental Procedures in The Future:

Delaying emergency dental implants will result in more dental consultations and surgical procedures later. Opting for it right away prevents many emergencies and unexpected expenses.

Other Advantages:

Emergency dental implants in Edison mimic natural teeth and will fit in comfortably. Dental implants aid in maintaining chewing and other related activities too.
Conclusion:
If you require dental implants in Edison, consider Dr. Pinali Javeri Menon at Smile 'R' Us. Pinali Javeri Menon is one of the finest emergency dentists renowned for her dedication to patient care. Browse through our website to gather more information. Dial (732) 516-0111 to arrange for an appointment right away.