6 Dental Issues That's Done By Cosmetic Dentists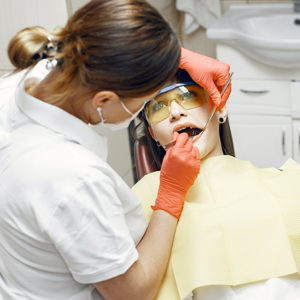 Self-belief can take a major hit when you have oral problems. You can be doomed for a lifetime full of frowning if your teeth are crooked, decaying, or discolored. Because of a dentist, even the most severe cases of tooth damage can be easily remedied. With your new, improved smile, you won't have to worry about keeping your teeth hidden when you're socializing and when you are with friends and family. In our previous blog, we have explained 5 most familiar cosmetic dentistry services in Edison and Kendall Park. Read along to know six common dental problems that can be fixed by a cosmetic dentist.
6 Dental Problems That Can Be Solved By Cosmetic Dentists in Edison:
Cosmetic dentists will keep your confidence high even as we help you broaden your social circle. The cosmetic dentistry procedures are so effective that it will have your confidence back in no time.
Dental Inlay:

Bad breath isn't the only problem triggered by cavities. If you're tired of getting cavities filled every time you visit your family dentist, you might want to look into aesthetic dental procedures instead. Cosmetic dentistry can restore the tooth & stop the decay with a porcelain inlay/onlay or a tooth-colored filling.

Misaligned Teeth:

Misaligned teeth not only affect how a person looks when they smile. But it can also cause discomfort while biting down. An emergency dentist in Edison may suggest Invisalign or ceramic restorations to straighten crooked or uneven teeth.

Teeth Breaking:

Food particles can easily become lodged between cracked teeth. This increases the likelihood of gum infection. The cosmetic dentist may suggest a crown or onlay to protect against this. Teeth that have been damaged can be restored to look and function just like your other teeth.

Gummy Laughing:

Cosmetic dental work can do wonders for those with crooked gums. When you giggle, do your gums show more than the teeth? If so, that's something you might feel self-conscious about. The cosmetic dentist in Edison can perform a multitude of gum recontouring treatments to solve this.

Unfilled Gaps in The Smile:

If you're missing teeth, it could be due to several factors. Perhaps you suffered irreversible tooth loss as a result of a particular match or as a result of serious decay & periodontal infections. Whatever the reason for tooth loss, cosmetic dentistry can help you restore your smile.

Crooked Teeth:

Teeth contouring can help with mild cases of overlap. But orthodontics may be necessary for more serious issues such as dental braces in Edison. A small amount of tooth enamel is removed during the teeth contouring process and it is not harmful.
Conclusion:
To avail the finest dental implants in Edison, visit Smile 'R' Us dental clinic where Dr. Pinali Javeri Menon practices. Call us at (732)-516-0111 to set up an appointment with Dr. Pinali Javeri Menon, the best dental practitioner in Edison. Go to our website Smile 'R' Us to gather more knowledge about our services right away.
---