The Five Most Preferred Cosmetic Dentistry Procedures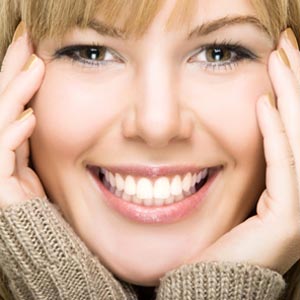 Cosmetic dentistry possesses various therapeutic benefits. Today many cosmetic procedures function to enhance your dental aesthetics and the appearance of your smile. Nowadays, more and more individuals opt for cosmetic dentistry procedures as per their requirements and conditions. A cosmetic dentist holds expertise in a specific domain. The practitioner focuses on maintaining a patient's overall oral health and the looks. In our previous blog, we have explained six types of cosmetic dentistry treatment in Edison and Kendall Park. Read on to discover the most favored procedures in cosmetic dentistry by users below.
5 Most Familiar Cosmetic Dentistry Services in Edison and Kendall Park:
Dental Veneers:

Cosmetic dental veneers resemble natural teeth. They are thin shells structured and customized from dental porcelain or composite materials. Veneers vary in size, color, shape, and length. They solely are selected on the basis of teeth's conditions. It is also very long-lasting and could last up to 20 years.

Teeth Whitening:

Professional cosmetic dentistry procedures are far more effective and efficient than DIY or over-the-counter whitening products. With teeth whitening, one can eliminate discoloration and pigmentation of teeth, plaque, excessive debris, and tartar build-up effectively. The treatment is also very economical and most popular among individuals. Depending on the seriousness of the dental case, dentists in Kendall Park often use whitening agents to perform the procedures.

Dental Bonding:

Dental bonding is made from a putty-like resin material applied to cracked, chipped, or severely discolored teeth. The putty-like substance was hardened with laser light, thoroughly polished, and given shape to match the surrounding color. It looks like natural teeth. The procedure is effective, painless and expected to provide upto 30 years of endurance.

Braces:

Dental braces, whether they are traditional metal braces or transparent aligners, are equally effective and convenient for those who desire an aesthetic smile. Therefore consider dental braces in Kendall Park if you need to fix your crooked teeth.

Dental Crown:

Dental crowns are cap-like dental accessories placed over the damaged, decayed, excessively discolored, cracked, or chipped tooth. Crowns can restore and enhance the aesthetic appeal of teeth. They are usually made from metal-infused porcelain, ceramic or composite materials. With proper care, dental crowns can be useful for approximately 30+ years.
Conclusion:
If you are looking to avail professional cosmetic dentist in Kendall Park and need emergency dental care, then consider Dr. Pinali Javeri Menon, DDS. Dr. Pinali Javeri Menon leads a seasoned team at Smiles 'R' Us dental clinic. She has more than 20+ years of experience and expertise in various cosmetic dentistry procedures. Dr. Pinali Javeri Menon has been actively serving the communities in Edison and Kendall Park for many years. Call us at (732) 516-0111 to gather more information. Browse through our website to arrange for an appointment right away.