6 Cosmetic Dentistry Treatments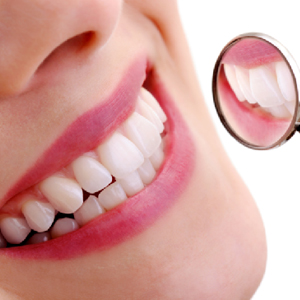 Cosmetic dentistry fixes dental imperfections one can experience at any stage of their lives. Cosmetic dentistry procedures enable healthy alterations to a person's teeth as well as smile without incurring a heavy cost. Cosmetic dentist focuses on eliminating dental negativities, through a wide array of procedures that impact an individual's gum and teeth conditions. In our previous blog, we have explained, 6 tips to choose a cosmetic dentist in Edison and Kendall Park. Read on to discover the essentiality of cosmetic dentistry from below.
Why Do You Need Cosmetic Dentistry in Kendall Park?
Taking care of one's oral hygiene is vital to prevent larger problems. If someone is facing stained, discolored, crooked, or chipped teeth one can opt for a smile makeover by cosmetic dentists. Reshaping and resizing teeth can help anyone to get a perfect smile. Cosmetic dentist in Kendall Park created a customized plan as per the patient's need to systematically restore normalcy.
Six Types of Cosmetic Dentistry Treatment in Edison:
Teeth Whitening:

Teeth whitening are one of the easiest and economical ways to enhance your smile. It is always advisable to go for professional cosmetic dentistry services by medical professionals. Using over-the-counter teeth whitening kits can backfire at times. These kits usually contain harmful chemicals that can cause harm to the overall mouth and gum. Therefore, handpick professional cosmetic dentist in Edison for teeth whitening over homebound procedures.

Porcelain Dental Veneers:

Dental veneers are realistically customized shells. They closely resemble natural teeth. Dental Veneers are manufactured from porcelain or resin. It covers the tooth's front surface. These customized shells can be created as per the need and requirements of the individual. Color, shape, size and even the length of the veneers can be altered.

Lumineers or Composite Bonding:

Tooth-colored putty made of durable material is usually applied and hardened with laser light in a composite bonding procedure. After that, the dentist gives a proper shape and polishes the material. Composite bonding can repair cracked, misshapen, contorted or crooked teeth.

Dental Crown:

It can fix the decayed or damaged teeth and restore their shape or size and is made of porcelain or metal resin.

Inlays and Onlays:

Also known as indirect fillings, onlays and inlays can be manufactured from porcelain, composite materials or gold. It is mainly used to treat damaged or decayed teeth. They can be another healthy alternative for crowns.

Dental Bridges:

Bridges are reliable alternatives for missing teeth. Depending on the requirement of the individual, the count of dental bridges can exceed one and can go up to four to solve a problem.
Conclusion:
If you are looking for cosmetic dentistry services or require urgent dental care, consider cosmetic dentist in Kendall Park Dr. Pinali Javeri Menon at Smile 'R' Us. Browse through the website of Smile 'R' Us to discover more about cosmetic dental procedures like teeth whitening and bonding, invisalign, lumineers, or porcelain crown and veneers. Approach Dr. Pinali Javeri Menon and her team in Edison and Kendall Park, NJ. Dr. Pinali Javeri Menon has over 20 years of experience and excellence in dentistry. Dial us at (732) 516-0111 right away to have a conversation.