5 Reasons To Visit Your Dentist In Summer | Kendall Park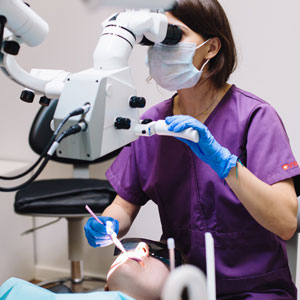 Dental visits do not need a special reason. Once you detect a problem, you need to visit the nearest dentist right away. However, it's always advisable to keep your oral health under check. Instead of waiting for the dental issue to occur, why not visit a dentist for a regular check and keep all potential issues at bay? When it comes to regular dental examinations, the summer season is the best for a number of reasons. Even though a lot of dentists agree for on-phone and video chat for dental check-ups, in-person dental diagnosis is by far the best. In our previous blog, we have explained 5 Reasons To Visit Your Dentist In Summer. Read on to discover the reasons to visit the dentist in summer.
5 Reasons To Visit Your Dentist in Kendall Park This Summer:
Vacation Time:

Summertime is usually associated with vacations and long holidays at schools. A lot of tight schedules lighten up. Hence, it gets easier for you to book an appointment. Also, before the BTS and pre-school rush, you can have time in hand to take your kids to the dentist.

Time to Sport Bright Smile for Events:

Summers see a lot of events, catch-ups and get-togethers. Since the season is pretty convenient to venture out, you might get showered with a lot of wedding, engagement, birthdays, anniversaries and other occasions. Now with the spotlight on you, be ready to exhibit a bright smile. Consider summer to visit your cosmetic dentist in Kendall Park to get the regular cleaning and whitening done.

Pre-care Before Summer Snacking:

With long holidays, gorging on gala treats will be common. There might be an increase in salty and sugary snacks for you and your family. So, why compromise on the much-needed fun? Instead, get a dentist appointment scheduled to keep a check on any brewing dental issues. It will restrict any possibility of tooth and gum decay. Hence, dental cleanings and scaling are very important.

More Time to Adapt:

If you are going for any orthodontic treatment, summers give more time for your kids to get adjusted. With no school, aligners, dental braces in Kendall Park settle better during the long summer time.

Better Availability:

With a lot of people enduring dental issues in chilly winters, appointments often remain full during the cold season. Summer times are relatively lighter on many dentists' schedules. Hence, you do not have to wait in a queue or pay heavy fees to book your spot if you plan in summer.
Conclusion:
Well, there are a number of reasons for you to head to the dentist in Kendall Park this summer. Call us at (732)-516-0111 to book an appointment with Dr. Pinali Menon.
---