5 Signs You Should See an Emergency Orthodontist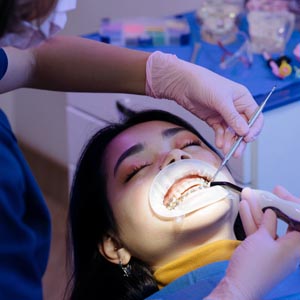 No one anticipates a dental emergency, but one in every six Americans will experience one at some point during the course of a year. Orthodontic crises can occur in addition to knocked-out teeth and toothaches. If you are like others, then you might not be aware of the problems that demand rapid attention. In our previous blog, we have explained the difference between emergency and cosmetic dentists in Edison. However, Google for the best 'emergency dentist Edison' and choose the best rated dentist. You need your orthodontist's help if you experience these five typical orthodontic issues.
When Should You Contact an Emergency Dentist in Edison for Orthodontic Treatment?
You may be faced with a number of scenarios demanding orthodontic treatment as a solution. A sudden situation can easily overwhelm you if you aren't prepared. You need to be calm and try to concentrate on the current situation.
Some problems can be managed at home, while others may require quick assistance. Here's how to tell if you require the services of an emergency orthodontist.
5 Reasons You Need to Visit Emergency Dentist in Edison:
Food Caught Between The Teeth:

Food will always get caught in braces. Although it is troublesome, it's not counted as an emergency. Often, dental floss or an inter proximal brush can be used to remove the food. In case you cannot remove the particles that are stuck then you need an orthodontist to help you out.

Wire or Loose Bracket:

Several factors can cause dental braces in Edison brackets or wire to become loose. Whatever the reason, you must immediately contact your orthodontist.

Ligature Breakage:

Ligatures are little rubber bands that keep the wire in place on the bracket. A ligature can come loose at any time. Using clean tweezers, insert it back into place. If the ligature cannot be replaced, the unequal pressure may cause your brackets to loosen. You need to let your orthodontist know if you notice that your ligature is broken.

Mouth Ulcers:

Boils inside of the lips and cheeks can be painful and might even get worse because of the wires and brackets. Medicines are available to deal with it. However, you should contact your emergency dentist in Edison.

Wire Extending Out:

If you feel something poking your cheek, gum or any part in your mouth, then check if your braces' wires are all intact. If any end of the wire has snapped out then this discomfort will be felt. You need to have your orthodontist look at this issue.
Conclusion:
If you live in Edison and are looking for the best dentist in Edison that offers all sorts of dental emergencies including emergency orthodontists then a good option would be Smiles 'R' Us Dentistry. Dr. Pinali Javeri Menon and the efficient team which she leads to avail the best care. Browse through our website of Smile 'R' Us to gather more information regarding our services. Call us at (732)-516-0111 to arrange for an appointment with Dr. Pinali Javeri Menon at Smile 'R' Us.