5 Reasons to Pick Dental Implants for Replacing Teeth | Edison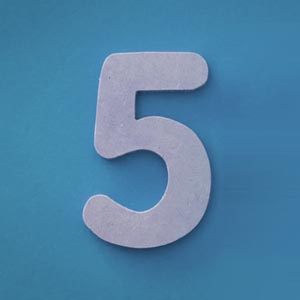 There are dental options available to you if you have one or more missing teeth. Dentures and bridges may be all that is needed, but not everyone needs them. In a previous blog post, we discussed 5 warning Signs you need dental implants. However, in this blog post, we will understand 5 reasons why dental implants are the best choice for replacing teeth.
Some may require a different dental restoration option due to discomfort, soreness, poor mouth structure, or other factors.
Thus, most of the skilled cosmetic dentist in Edison recommends dental implants as they are better than other options for replacing teeth.
Benefits of Choosing Dental Implants in Edison for Tooth Replacement:
Does Not Alter the Look of the Person:

Dental implants in Edison look like your natural teeth because they are made specifically to blend in with your other teeth. The way it looks and feels is identical to your natural teeth.

You can never tell the difference between implants, it makes you feel as if there is nothing artificial in your mouth.

High-quality Material is Used:

Dental implants are superior to impermanent restorative options in terms of functionality because they are made of a tooth and its root.

The root that has a crown is considered your new tooth. And it is the crown that acts as your natural tooth.

Has a Positive Impact on Your Oral Health and on Your Overall Health:

Anyone with missing teeth is prone to jawbone deterioration and tooth loss. Dental implants in Edison help in eradicating further damage..

Dental implants provide a permanent and natural-looking solution to missing teeth, which can increase a person's overall health and improve their overall quality of life.

Missing teeth can have a great negative impact on your overall health. It will make you less confident while speaking and smiling and can also cause discomfort while eating.

Thus, we cannot just consider missing teeth as only a cosmetic issue.

Does Not Wear and Tear Easily:

Implants are long-lasting and permanent solutions for missing teeth if proper care and dental advice are followed.

You may not need extensive dental reconstruction in the future.

It Automatically Boosts Your Self-confidence:

Many studies have shown that dental implants work as a self-confidence booster.

It helps in restoring appearance and allows a person to smile more confidently. Implants improve speech quality, unlike dentures.

Also, it makes the individual feel very comfortable in the mouth, thus, leading to improved self-confidence.
Are You Searching for Emergency Dentist in Edison?
Get in touch with Dr. Pinali Menon, a highly known cosmetic dentist in Edison from Smiles 'R' Us Dentistry. The team also has a specialized emergency dentist in Edison and offers dental implants, teeth whitening, dental braces, and cosmetic dentistry services. For more, browse through our website or call us at (732)-516-0111 right away.
---