5 Warning Signs You Need Dental Implants | Edison, NJ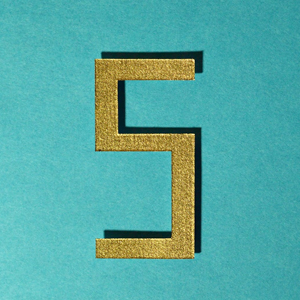 Your lifestyle and eating habits have a significant impact on your dental health. You might often ignore the effects of having loose or missing teeth. Losing a tooth might not affect you much immediately. But, do you know it might have severe repercussions later on?
The excruciating pain you feel at the roots of your loose teeth, your imperfect smile and the discomforts you may experience with a missing tooth are some deciding factors when you need to consult your dentist. And that's when you need to start worrying too. You might need dental implants right away in such situations. Avoid the hassles associated with loose/missing teeth or other related dental problems. In our previous blog, we explained how cosmetic dentists can install dental implants in Edison. However, here are some signs for you to know when you need to consult your dentist for immediate dental implants at the earliest.
5 Signs You Need Dental Implants in Edison:
When You Have a Missing Tooth:

You may have missing teeth from your childhood days or as a result of an injury. Dental implants are best suited for oral treatment for your missing tooth. These are fully functional prosthetic teeth that will give you a natural feel. So, if your dentist prescribes a dental implant, you can be assured that you will win back your confident and genuine smile.

When You Have a Broken/cracked Tooth:

If you feel you have a broken or cracked tooth, please consult your emergency dentist in Edison immediately. Dental implants are one of the best solutions to restore the functions of your teeth and your smile. When your tooth is damaged beyond repair, your dentist might even suggest a tooth extraction as an emergency treatment solution.

When You Have Difficulty Speaking:

If you face dental problems while speaking, it might be that you require dental implants. Make sure you do not ignore this dental problem. Visit your dentist without delay to get your implants.

When You Have Difficulty Chewing or Biting:

If you have difficulty biting, chewing, or grinding your food, you might need dental implants immediately. A cosmetic dentist in Edison will diagnose your treatment after evaluating your dental history. Cavities on your teeth can also cause chewing/biting problems. Cavities can be treated using implants.

When You Have an Infected or Decayed Tooth:

If you have tooth decay or an infection that cannot be treated using prescription medicines, you may have to opt for tooth extraction/implants for oral respite. A dentist will thoroughly examine your dental condition and prescribe the right course of treatment.
Conclusion:
An experienced dentist will focus on restoring the functions of your teeth as well as protecting your beautiful smile. Dental implants in Edison are one of the best options to gain your teeth's natural feel and functionality. For the best advice on dental implants, visit Dr. Pinali Menon, who is a leading emergency dentist practicing for years.
---