5 Benefits to Dental Implants This Summer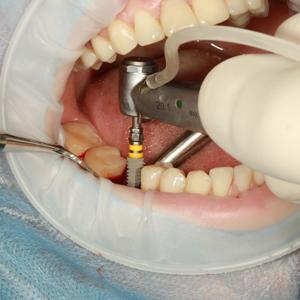 If you are looking for an ideal time to replace your missing teeth with dental implants, then summer is the best time to fix your smile. In our previous blog, we have explained how dental implants in Kendall Park can restore your smile. However, as you absorb the sunshine, here are five reasons that will prompt you to consider getting dental implants for your teeth this summer.
5 Benefits to Consider Dental Implants in Kendall Park This Summer:
Summer is The Best Time to Enjoy Soft Cold Treats:

After you finish your medical procedure, you'll have to adhere to a delicate eating regimen for a couple of days. Fortunately, summer brims with extraordinarily delicate treats. You'll be hydrated while beating the intensity of heat while picking cold soups, smoothies, or yogurt as you give your teeth enough time to recuperate.

Transform Your Perspective on Life:

Research shows that fixing a missing tooth can influence your confidence and how others perceive you. Feeling ashamed by the gaps in your smile, you would avoid taking pictures, avoid going to get-togethers, or summer gatherings as you are concerned that people could judge you based on your teeth. Dental implants in Kendall Park will give you a delightful smile that you'll flaunt for all to see.

Ensures Flexibility in Your Schedule:

You can use your summer break to improve your smile without stressing over missing work or school. You'll have a lot of chances to unwind during your recuperation. You can focus on your healing as opposed to hurrying to return to work or school.

Your Dental Benefits Doesn't Expire Yet:

Towards the end of the year, your dental advantages will lapse. Anything you don't use won't persist into the new year and you will not be repaid. With under 3% of Americans meeting or surpassing their yearly cutoff points, you probably have a few advantages remaining. Summer comes in the middle of the year, so using up the available benefits that you've paid for is the best thing. Your dentist in Kendall Park will help you amplify your yearly recompense to balance the expenses of the procedure.
Give Your Oral Health a Boost:

Dental implants recreate both the root and crown to stop bone misfortune related to missing teeth. They will stop dental drift to bring down the gamble of preventable issues.
Conclusion:
Dr. Pinali Javeri Menon and the team she leads at Smiles 'R' Us Dentistry offer the best dental implants. Smile 'R' Us dental clinic houses the best team of cosmetic dentists in Kendall Park. The dental specialists at Smile 'R' Us lead by Pinali Javeri Menon have a proven track record of offering the best cosmetic treatments. Call us at (732)-516-0111 or browse through our website of Smile 'R' Us to arrange an appointment right away with Dr. Pinali Javeri Menon.
---