Why Would I Need Emergency Dental Implants? | Edison, NJ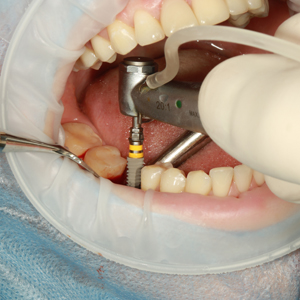 Dental implants are one of the most widely adopted dental practices in the current days. Be it a missing tooth, restoring a beautiful smile, treating gum or root infection or any other critical and non-critical issue, a leading dentist will suggest this technique. Patients are also increasingly accepting this treatment owing to its functionality and sustainability.
Dental implants are a procedure that is carried out in a few sessions over a period of time, considering the complexity of it and the recovery. In our previous blog, we have explained 4 benefits of dental implants in Edison. However, there can be certain cases where you need to get an emergency implant done. Let's see what it is and in what scenarios it can be needed.
What are Emergency Dental Implants?
Emergency dental implants are placed right away after a tooth injury happens or when a tooth gets knocked off. Medical emergencies are never predicted. Unprecedented medical situations can come up anytime and you need to know what to do in such cases.
So, if a tooth breaks down or it starts paining with an associated gum or a root decay, report to a cosmetic dentist in Edison immediately. The doctor may suggest you have an emergency dental implant.
Procedure of Emergency Dental Implants in Edison:
The dentist will:
Remove your injured tooth
Place a post in the empty socket
Install an ad hoc crown to stabilize the implant
Wait for the implant to fuse with the jawbone
Place a permanent crown after a specific period of time
5 Benefits of Emergency Dental Implants in Edison:
Retain Chewing Capacity at the Earliest:

Getting dental implants in Edison will let you get back to your regular chewing habits. It will help you retain the pleasure of eating.

Stop Further Bone Loss and Gum Decay:

With immediate implants, you get a new tooth and hence bone health is preserved. You do not endure bone erosion and your jaw remains strong.

Make You Feel Comfortable:

With a replacement tooth, your mouth feels comfortable and natural.

Stops Neighboring Teeth From Moving:

The earlier the implant gets fixed; the tooth socket remains vacant for a lesser time. This stops other teeth from moving from their position to this empty space.

Less Dental Work:

With emergency dental implants, your chances of gum decay, bone less, teeth shifting, etc. are reduced. This means you will need less dental work in future.
Conclusion:
For the best emergency dentist in Edison and other dental services, check out the profile of Dr. Pinali Menon, practicing for years with great flair. The professional is also a widely popular name as a cosmetic dentist.
---