What Should I Expect at a Dental Visit?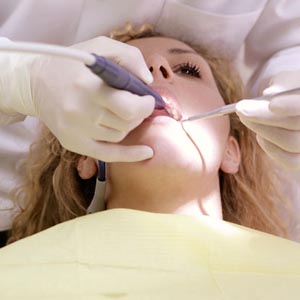 Whether you are 15 or 55, the visit to a dental clinic can be a whole new as well as a different experience. People often don't put much thought and put off going to the dentist until their tooth starts aching. It is at this time that people start searching for 'Dentist Near Me', 'Best Dentist Near Me', and other related searches. Visiting the dentist clinic every month is one of the best practices you can adopt to maintain proper oral hygiene and strong teeth and gums. Most people are unaware that oral health plays a vital role in your overall health and well-being.
So what should be your expectations when preparing to go to your next dental appointment?
A Professional Dental Exam
When you first visit your dentist, he or she will take a thorough and professional dental exam. A dental exam not only helps protect your oral health it is also critical to prevent any other illness. A dental exam has three parts to it. The first part is where the dentist takes a look at your teeth and gums to check the cleanliness and hygiene levels. Then the dentist evaluates areas for gum disease and cavities. In the final part, a dentist will look at other oral problems that might have not developed yet but there might be signs of them not just inside your mouth but also your face, neck, or body. A dental exam includes diagnostic procedures like X-rays which will be talked about in the next section.
X-Ray Procedure
The term X-ray might terrify a lot of people, but you need not worry as it is a harmless procedure. If you are visiting the dentist clinic for the first time, the doctor will want you to take the X-ray examination. The examination is critical because it reveals what might be hidden in the eye examination. X-rays can reveal potential tooth decay, insular cavities, gum diseases, infection, and so on. For your overall protection, the dentist will take all necessary precautions to reduce the X-ray exposure, and while it might sound strange, the dentist you visit might probably be using advanced digital x-rays that reduce radiation by over 80%.
Medication
Most dentists take utmost care of their patients especially the ones who are visiting for the first time. It entirely depends on the diagnosis whether or not you will require medication, however during your dental visit you must be ready to take medication. The purpose and use of medication can be for several reasons for instance; to remove stains or deposits on your gum, to clean your mouth before a diagnostic procedure, to slow down the growth of any disease or infection or it might be used for completely different reasons which will, of course, be justified by your dentist.
Other Diagnostic Procedures
Once your dental exam and diagnostic procedures are completed, the dentist might request you to take another diagnostic test to further evaluate the condition of your diagnosis. Other common dental procedures are things like tooth fillings, root canal, and cosmetic procedures.
Questions and Follow up
During your dental visit, if you have any concerns or questions related to your oral hygiene for health, you should expect the doctor to answer that for you. If you have any other diseases you should inform the doctor about them because that might affect your oral health. After your dental visit is complete expect to get follow-up requests and follow-up appointments to continue the overall treatment of your teeth
Are you looking for a good quality dentist? Call now at (732)-516-0111