The Benefits of Visiting a Cosmetic Dentist in Edison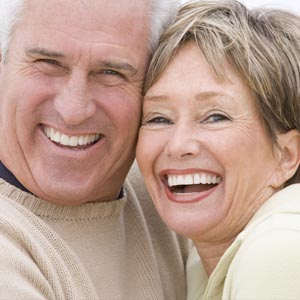 Are you sick and tired of hiding your smile because of dental issues? Do you dream of regaining your confidence and showing off a dazzling set of teeth? If so, you should think about going to a cosmetic dentist. Cosmetic dentistry has evolved significantly over the years, offering an array of procedures that can enhance your smile and improve your overall oral health. In this comprehensive guide, we will delve into the numerous benefits of seeking the expertise of a cosmetic dentist in Edison, particularly when it comes to dental implants, to aid you in making an educated choice regarding your dental treatment. In a previous blog post, we discussed whether a cosmetic dentist can install dental implants. However, in this blog post, we will explore the benefits of visiting a cosmetic dentist.
Benefits of Cosmetic Dentistry: Enhancing Your Smile and Well-Being
Enhanced Self-Esteem:

One of the most profound benefits of consulting a dentist in Edison is the boost in self-esteem that follows a smile makeover. Patients who have struggled with crooked, stained, or missing teeth often find a renewed sense of self-confidence after undergoing cosmetic dental procedures. Being able to smile freely without the fear of judgment can have a significant impact on a patient's social and professional life.

Improved Oral Health:

Cosmetic dentistry not only enhances aesthetics but also improves dental health. For example, dental implants in Edison replace missing teeth, preventing issues like bone loss and the shifting of adjacent teeth. This, in turn, reduces the risk of gum disease and further tooth loss, promoting overall oral health.

Natural-Looking Results:

Cosmetic dentists are skilled at creating results that appear natural. Whether it's porcelain veneers, dental crowns, or teeth whitening, these professionals strive to enhance your smile without making it obvious that you've had dental work done. The result is a beautiful smile that blends seamlessly with your facial features.

Long-Term Solutions:

Cosmetic dentistry offers long-lasting solutions. Dental implants in Edison, for instance, are known for their durability and can last a lifetime with proper care. You won't have to worry about routine maintenance or replacements as a result.

Painless Procedures:

Modern cosmetic dentistry techniques, provided by a dentist in Edison, are designed to minimize discomfort and pain during procedures. The dentist in Edison uses advanced technologies and anesthesia to ensure patients experience minimal pain and discomfort throughout their treatment.

Versatility in Treatment Options:

Cosmetic dentists offer a wide range of treatment options to cater to various dental issues. Whether you're dealing with chipped teeth, gaps, discoloration, or more complex problems, there is likely a cosmetic solution available to address your specific needs.

Enhanced Bite and Functionality:

Dental issues can affect not only your smile but also your ability to bite and chew properly. Cosmetic dental procedures, such as orthodontics or dental implants in Edison, can restore proper function, making it easier to enjoy your favorite foods and maintain a healthy diet.

Prevention of Future Dental Problems:

Cosmetic procedures often involve improving the alignment and spacing of teeth. This can reduce the risk of dental problems such as decay and gum disease in the future. By investing in cosmetic dentistry, patients can potentially avoid more extensive and costly treatments down the road.

Personalized Treatment Plans:

Cosmetic dentists understand that every patient is unique. They create personalized treatment plans tailored to individual needs and desires. This ensures that the patient's goals are met while maintaining the overall health and aesthetics of their smile.

Age-Defying Benefits:

A gorgeous grin may make you look younger. Cosmetic dentistry can help patients look and feel younger by addressing dental issues that often come with aging, such as tooth discoloration and wear.

Boosted Confidence:

When patients achieve the smile they've always wanted, it often translates into a significant boost in overall confidence. A confident individual is more likely to pursue social and professional opportunities, leading to a more fulfilling life.

Improved Speech:

Dental issues like missing or misaligned teeth can affect speech. Cosmetic dentistry can correct these issues, leading to clearer and more confident communication.

Easier Maintenance:

Many cosmetic procedures are easy to maintain with regular oral hygiene practices. For example, dental implants in Edison require the same care as natural teeth, including brushing, flossing, and regular dental check-ups.

Quick Results:

While some dental procedures may require multiple appointments, others, like teeth whitening, can provide quick and noticeable results in a single visit to the cosmetic dentist.

Enhanced Overall Appearance:

A beautiful smile complements your overall appearance, making you look more attractive and approachable.

Increased Life Satisfaction:

Numerous studies have shown a strong correlation between oral health and overall life satisfaction. A healthy and beautiful smile contributes to a happier and more fulfilling life.

Comprehensive Consultations:

When you visit a cosmetic dentist, you can expect comprehensive consultations to discuss your concerns, goals, and the best treatment options available. These consultations ensure that you are well-informed and comfortable with the chosen procedures.

Cutting-Edge Technology:

Cosmetic dentists keep abreast of the most recent developments in dental technology. This means you'll have access to state-of-the-art equipment and techniques for your treatment.

Holistic Approach:

Cosmetic dentistry often takes a holistic approach, considering not only the appearance of your teeth but also their function and how they contribute to your overall well-being.

Aging Gracefully:

Cosmetic dentistry can help you age gracefully by preserving the beauty of your smile as you get older.
Experience the Life-Changing Benefits of Cosmetic Dentistry in Edison:
Visiting a cosmetic dentist in Edison , especially for procedures like dental implants, can be life-changing for the patient. It goes beyond enhancing aesthetics; it's about improving oral health, boosting self-esteem, and providing long-lasting solutions.
Ready to transform your smile? Contact Dr. Menon-Edison today at (732)-516-0111 and schedule your consultation with our experienced cosmetic dentists. Your ideal smile is just a phone call away, so don't delay! Join countless satisfied patients who have experienced the life-changing benefits of cosmetic dentistry.
---