Restoration for tooth loss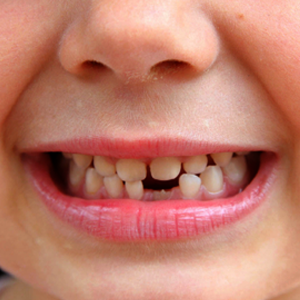 Teeth play a vital role in breaking down food and starting the process of digestion. They also help us in speech and they maintain the shape of the face. Decades ago, teeth loss was one of the problems that could change the lifestyle, food habits and health of people. Thanks to the advancements in restorative care, today we have many types of dental restorations to address the issue of tooth loss. The restorations available today are highly efficient and contribute positively to the health and functions of the oral cavity. Dental bridges, dental implants, and dentures are the three commonly recommended teeth replacements today. the following write-up gives an overview of the differences between each of these replacements. to know more about who can get these restorations and how they can enhance oral health, & call our office and meet our dentist at edison, nj
Dental Bridge Vs Dental Implant Vs Denture & The Differences
Form and Function
Dental implants are artificial replacements to lost teeth roots. They are inserted in the supporting jawbone. They act as a foundation to crowns which replace lost teeth. Dental bridges are restorations that have one or more anchoring crowns with a false tooth attached to them. The crowns are fixed over prepared natural teeth or dental implants. A denture is a dental prosthesis which replaces few teeth in a row. It can be supported by gums or by dental implants. All these restorations support chewing and biting functions and speech.
Restoration Process
The restoration of the lost tooth using dental implants may take a few months to complete. The implant surgery is performed first after which the restoration is left to heal. A crown is fixed over the implant only after the restoration has healed. A dental bridge restoration process may take a few visits to complete. During the first visit the teeth are prepared and a temporary bridge is attached over them. During the second visit the temporary is removed and it is replaced with a permanent bridge. Restoring lost teeth using dentures may be completed in a few visits. Just like with bridges, a temporary may be provided during the first visit. The final denture is provided during the second or third visit. Restoring lost teeth with implant-supported dentures may take a longer time (few months) but it is worth since these types of dentures are more convenient to wear.
Benefits to Oral Health
Dental implants integrate with the supporting bone structure and give greater stability to teeth replacements. The implants can support crowns, bridges, and dentures. They protect the bone by preventing it from shrinking. The placement of implants does not require any portion of natural teeth to be removed. Restoring lost teeth using conventional bridge is an invasive process since it requires some portion of natural teeth to be removed. Neither conventional dental bridges nor conventional dentures prevent supporting jawbone from shrinking.
Longevity
A dental implant can last for about 2 decades or more once it integrates with the bone. It is minimal or no repair required for the implant during its life. Bridges are known to last for about 8-10 years. Conventional dentures require more care and attention since the oral cavity of the patient may change (gums recede, supporting bone resorption) over a period of time.