Why Do You Need an Emergency Dentist?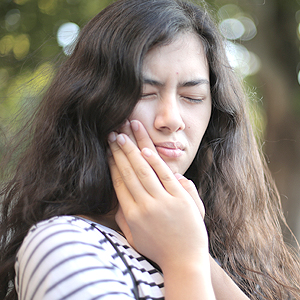 Emergencies can happen anyplace and anytime. Keeping this need in mind, dentistry has now brought in emergency dentistry. These dental specialists are accessible during the day and night to ensure that one gets the best treatment. There are multiple causes as to why you need an emergency dentist in Edison and Kendall Park.
The most significant reasons are given below:
Unexpected issues:

Any sort of mishap always requires an emergency dental specialist in Kendall Park, New Jersey. You may miss a tooth or two, or your gums may hemorrhage. Any such unforeseen problems demands prompt attention and treatment from a specialist. Try not to ignore them since they can have a painful end. A broken tooth can harm your gums from within, damaging the nerves. Visit Dr. Pinali Menon at Smiles 'R' Us for emergency.

Partially dislodged tooth:

You should visit the dentist immediately if your tooth has partially moved out of its socket. A dental specialist will put the tooth back in its place. If left unattended it may cause an infection that will lead to tooth removal.

Knocked out a tooth:

A knocked-out tooth can be saved if placed in a glass of milk immediately. If the entire tooth is fallen out then try to put it back into the socket and rush to the dentist.

Immediate treatment:

Swollen gums, tooth loss, and bleeding need instant treatment before they end up bad for you.

Wounded tongue or split lips:

If you have wounded your tongues and lips due to a fall and the wounds are deep and bleeding non-stop then seeking an emergency dentist help immediately is a must.

Unbearable pain:

Oral pain is quite serious, only a dentist can help you get relief. The dental specialist will diagnose the reason for the distress and nurse it as per the demand.

Dental crown fallouts:

Sudden fallout of a crown can cause immense pain, and only a dentist can help you get it fixed and reduce the pain.
Benefits of an emergency dentist:
Emergency dentistry provides many benefits to the patients such as no need for appointments, all treatments offered are just like a general dentist, and emergency dentists are cost-effective like the ones in Edison and Kendall Park.
Take away:
Going to an emergency dentist in Edison, New Jersey will help you heal and restore your lovely smile as soon as possible. Dr. Pinali Menon and her dental care team "Smiles 'R' Us" in Edison and Kendall Park, are highly qualified professionals who render dental emergencies effectively and cater to every patient genuinely. Contact them now with any queries you have regarding their emergency dental services.