Tips for Choosing the Right Dentist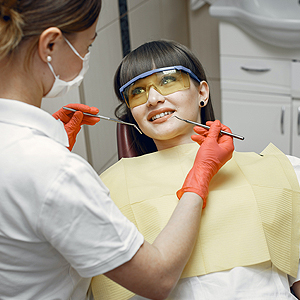 Finding the right dentist in your neighborhood is a matter of pure luck! If you know what to look for in dentist Kendall Park, New Jersey, then you will find it easier to pick the perfect one within no time. Here are some easy yet effective tips for choosing the right dentist. So, if you're curious, let's roll on.
Why Do You Need the Right Dentist in the First Place?
A good dentist is someone who resonates with your condition well. It means your neighborhood dentist is educated, professional, experienced, and can treat you well.
6 Tips for Choosing the Right Dentist Near Kendall Park, New Jersey
Qualification & Experience

Your dentist should have the necessary education and professional experience. So check out his credentials. This way, you can ensure safe and effective dental care in Kendall Park, NJ, for you and your family.

Services the Dentist Offers

What if your dentist Kendall Park does not offer the specific treatment you're looking for? Dental services could vary as per the field of specialization of the dentist, like pediatric, cosmetic dentistry, or prosthodontic. It doesn't matter if the dental office is next door if it fails to offer your required services. So while searching for the nearest dentist Kendall Park or Edison, NJ, keep in mind to check the offering services before fixing an appointment.

COVID-19 Guidelines

A dentist's office is prone to infection. So, make sure that the dental office is up-to-date in following safety guidelines including COVID-19 safety measures like chair sanitization, masks and face shields, hand wash facilities, etc.

Referral/Reviews

You can take a referral from your friends or colleagues regarding the dentist in your locality. Also, you can go online and find what ex-patients have to say about the dentist. It'll help you with deeper insights into his/her expertise and the clinic.

Appointment

Please check the appointment timings with your dentist before visiting. If you do not have clarity about the nearest dental office's timings and decide to rush in any time you prefer, you would be wasting your time.

Payment/Insurance

Make sure to check what payment mode your dentist accepts. Also, ask if your insurance is valid with them. It'll save you some money.
Who's the Best Dentist Kendall Park?
Let's save you some effort. If you are looking for a reliable dental care center in Edison, NJ, or Kendall Park, NJ, the best one would Dr. Pinali Menon at the Smiles' R' Us Dentistry. Dr. Pinali Menon holds the experience of over 25 years in the dental care industry. Also, she keeps on updating her skills to offer the best treatment to her patients. You can find several good reviews of her existing and current patients.
Dr. Menon offers: -
Emergency Dental Treatment
Dental Implants
Teeth Whitening
Dental Braces
Cosmetic Dentistry
Check their website and book an appointment NOW!