Are You a Good Candidate for Dental Implants?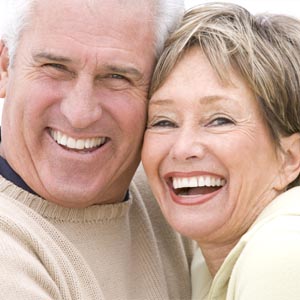 One of the foremost features that people notice is the smile you carry on your face. Having a great smile boosts your self-esteem, increases confidence, and improves oral health. A missing tooth can cause a multitude of problems such as affecting your oral health, disrupting chewing or even changing the structure of your teeth badly. You may end up covering your smile.
What Are Dental Implants?
Dental Implants are nothing but dental procedures undertaken to replace a missing tooth. Our implant dentists in Edison and Kendall Park will work with you and understand the overall health and enhance your goals. One has to consider a few factors when undertaking dental implants.
Who Is Eligible For Dental Implants?
If you have one or more than one missing teeth, you become automatically eligible for dental implants. Find out if you're the eligible to opt for dental implants:
Stable Oral Health:
The candidate who wants to undertake dental implants must have a strong and stable oral health condition. This simply means that he or she must be free of any gum diseases or any other oral infections. If patients have any problems they must undergo other prior treatments like scaling and root planing which is known as "dental deep cleaning" before opting for implants.
Overall Well-Being:
The candidate undergoing dental implants treatments must have good overall health. All the vital health parameters must be stable and under control. In case you are struggling with a problem, you must admit those to the dentist, bring them under control, and then consider dental implants.
A Healthy Jawbone:
For all dental implants, the candidate must rely on the strength of their jawbone for continued stability. In case you have a thin bone density, it can be a challenge if you wish to undertake dental implants. However, bone grafting can resolve this issue to an extent.
Time For Rest And Recuperation:
The affixing process and recuperation afterwards for dental implants can take several months to complete. After the first process of the surgery, there is essentially a time period of about three months to recover. After the final restoration is done, it can take several other weeks for healing. You must be ready to do away with a hectic schedule to opt for dental implants.
For The Best Dental Implants:
Dental implants in Edison and Kendall Park are renowned for their quality. Smiles R Us in Edison and Kendall are just a call away to provide you the best dental services. Call up and book an appointment to restore your smile.