5 Ways Dental Implants Transform Your Smile | Edison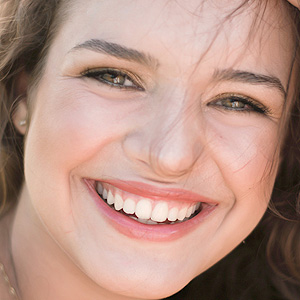 The power of your smile can brighten up your life, but missing teeth may leave you self-conscious and hesitant to show off your pearly whites. You don't have to worry, however; solutions are available to give you a full, confident smile. Dental Implants in Edison provides a life-changing procedure for restoring your smile's beauty and charm. In a previous blog post, we discussed whether a cosmetic dentist can install dental implants . In this blog post, we will explore five remarkable ways in which dental implants can transform your smile.
Transform Your Smile with Dental Implants: 5 Ways to Reclaim Oral Health:
Enhanced Aesthetics:

Your cosmetic dentist in Edison designs implants to replicate your original teeth' natural appearance and feel. The implants seamlessly integrate with your jawbone, providing a stable foundation for realistic prosthetic teeth. Enhancing your aesthetic appearance increases your self-esteem and makes you feel far more confident and relaxed when interacting with others.

Restored Chewing and Speaking Abilities:

If you are missing teeth, you will have difficulty chewing food correctly, resulting in nutritional deficiencies and digestive problems. The function of dental implants in Edison is identical to natural teeth, letting you eat all your favorite foods without feeling uncomfortable or restricted. Furthermore, they enhance your speaking abilities by providing the necessary support for precise articulation, enabling you to communicate confidently and effectively.

Improved Oral Health:

Unlike traditional bridges or dentures, which may require altering adjacent teeth, implants preserve the integrity of your remaining natural teeth. Additionally, they prevent the loss of bone that occurs as a result of missing teeth. This preservation of bone density helps maintain the structural stability of your face, preventing the sunken appearance often associated with tooth loss.

Long-lasting Solution:

Dental implants offer a long-lasting alternative to other tooth replacement options that may require frequent repairs or replacements. It is designed by your dentist in Edison to withstand the daily demands of chewing and speaking for many years due to using durable materials such as titanium. Dental implants can last decades when properly cared for and accompanied by regular dental checkups.

Boosted Self-Confidence:

By obtaining a complete and beautiful smile, you can transform your perception of yourself and how others perceive you. With a greater sense of self-assurance, you will be able to engage in social and professional interactions with greater confidence, improving your overall quality of life.
Are You Ready for Dental Implants in Edison?
Missing teeth should not limit the joy of a radiant smile. Schedule a consultation with Dr Pinali Menon and the Smiles 'R' Us team today to explore the transformative benefits of Dental Implants Edison.
Restore your confidence, and embrace a life with a dazzling smile by clicking here now!
---